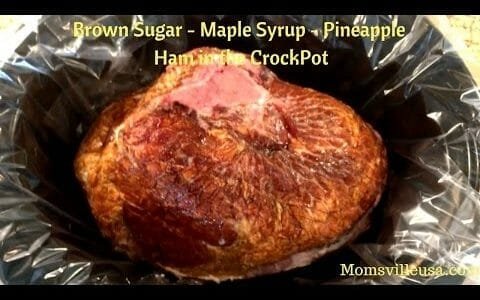 Today Michelle at Momsvilleusa.com shares how to make a brown sugar maple syrup pineapple ham in the slow cooker. It's my favorite holiday recipe, but can be made anytime. It takes about 15 minutes to prep and 6-8 hours to cook on low.
NOTE: Many people have asked about adding the brown sugar last. I would say follow the steps as is. You need to sure you rub the brown sugar all over the ham, including the bottom. If you pour the syrup and pineapple juice first, you will have some very sticky hands when you add the brown sugar.
(Ad) Get a free 30 day trial of amazing recipes, plus step by step how-to videos made by some of the world's best chefs. Click here for details. http://momsvilleusa.com/pannacooking
Please like and subscribe to my channel.
My Blog: http://www.momsvilleusa.com
You can also find me on twitter @momsvilleusa
Please like and subscribe.
90 Day Video Challenge
Please follow and like us: