Breakfast just got more delicious!
Breakfast is the most important meal of the day, so it's about time we start treating it as such! If you want a little more spice to start your day the right way, then spicy chorizo baked eggs are the perfect solution for you. This recipe definitely brings a whole lot of flavor (and heat!) to your regular morning routine.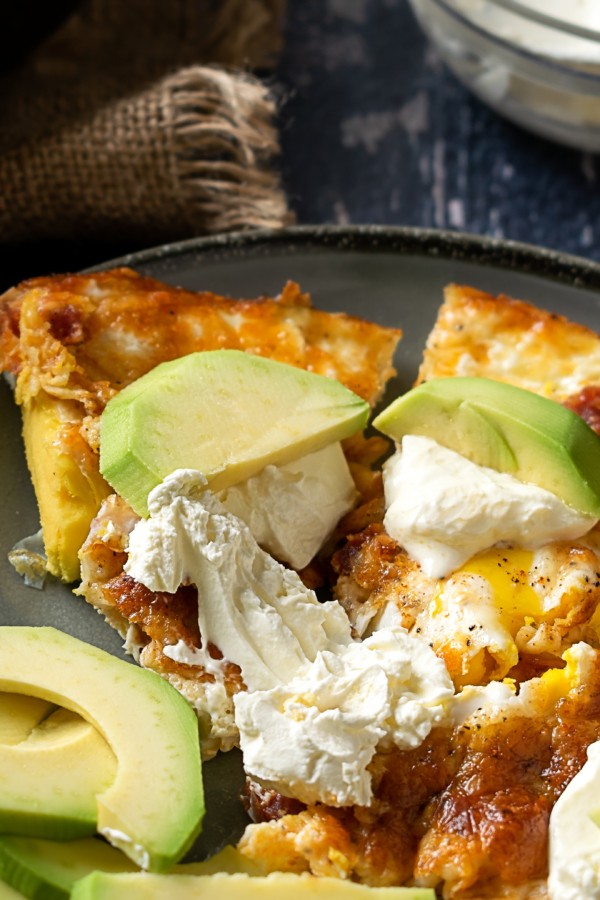 Chorizo sausage, eggs, plenty of cheese, and a handful of spices are what makes this recipe what it is. Eggs are delicious on their own, but add in a few additional ingredients, and you just took your meal to the next level. There's absolutely no denying that this is the type of breakfast that you need in your life. It's simple, fast, and the taste is out of this world!
I know what you're thinking–how long does it take to whip up a batch of something this good? You'll be happy to know that it just takes over half an hour to make this recipe a reality. Mix it together, pop it in the oven, and don't' forget to top it with cheese once it's done. It's so simple, but far from boring and bland. This recipe proves that you don't need to spend a ton of time in the kitchen to get delicious results!
Of course, we are committed to keeping it low carb. In fact, this recipe only has 2.5 net carbs! It also happens to be a decent source of protein which is always a perk. You can keep it keto without sacrificing amazing flavor.
A few tips to make sure this recipe is exctly what you want–make sure that you wait at least five minutes before slicing so that the dish has time to set up and be sure to customize the toppings to include your favorites. Avocado and sour cream are always a favorite! Enjoy.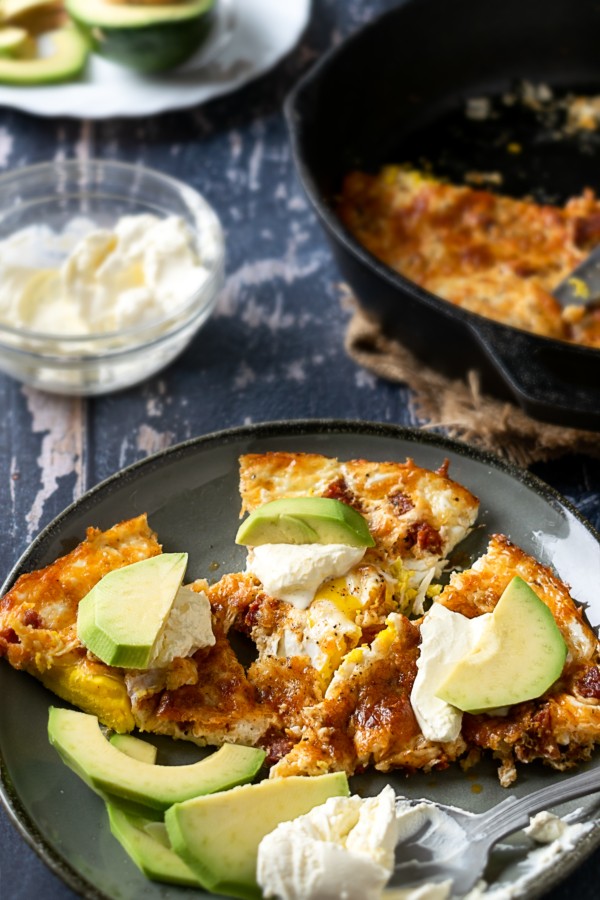 3

ounces





ground chorizo sausage




5





large eggs




1/2

teaspoon



paprika



3/4

cup





shredded pepper jack cheese




1





small avocado

(chopped)




3

tablespoons





sour cream






salt and pepper






Pinch cayenne pepper

(optional)
Preheat the oven to 400°F.

Add the chorizo to an oven-safe skillet and heat it over medium heat.

Cook for 8 to 10 minutes until cooked through then remove to a bowl.

Reheat the skillet with the drippings and crack the eggs into the skillet.

Season with salt and pepper then sprinkle with the cooked chorizo.

Sprinkle with the paprika, cayenne, and shredded pepper jack cheese.

Bake for 15 to 20 minutes until the eggs are done to your liking.

Remove from the oven and let rest for 5 minutes before slicing.

Serve topped with diced avocado and sour cream. Makes 3 servings.
The post Spicy Chorizo Baked Eggs appeared first on Tasteaholics.
Please follow and like us: