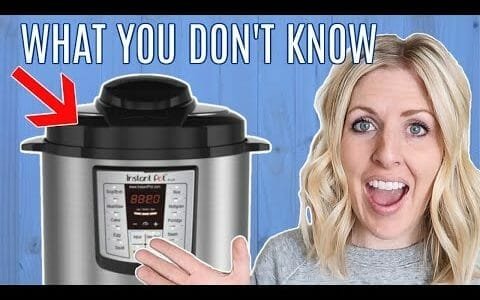 Have you heard about the new way to pressure cook foods in record time? The Instant Pot is a handy new appliance that everyone is LOVING!
It might be a bit intimidating when you get started with the Instant Pot, but these 9 things will help you along your way! I
Here are 9 interesting facts you didn't know about the Instant Pot!
Here is my FAVORITE Instant Pot – The Instant Pot Duo: https://amzn.to/33u4Wll
New to the Instant Pot? Find our video- How to use the Instant Pot HERE: https://www.youtube.com/watch?v=ZXAd9BYDPJQ&t=2s
Want to Join our Instant Pot Facebook group? You can join here: Find the Facebook Group HERE: https://www.facebook.com/groups/2001727599891399/
Don't miss another recipe and sign up for our Instant Pot email list here: http://bit.ly/YOUTUBEEmailSignUP
Cinematography and Editing Provided by: Adam Moffat (www.adammoffat.com)
#instantpot #HowtoUseanInstantPot #sixsistersstuff
Please follow and like us: