Try this bacon cheddar chicken calzone recipe!
Do you know why so many people love calzones? Because they are so easy to customize with your favorite ingredients! This particular recipe stuffs so much goodness into a single calzone that your taste buds won't know what hit them!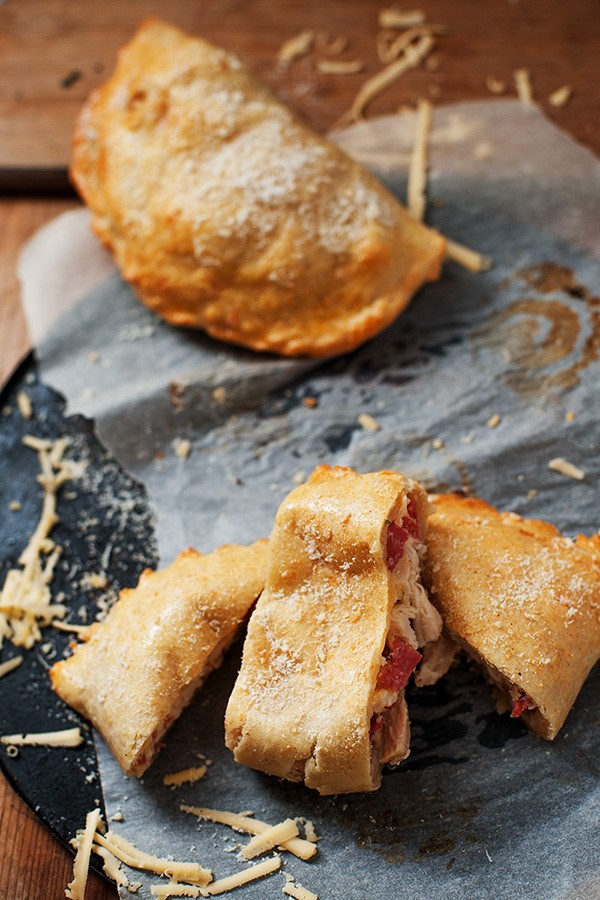 Bacon, chicken, cheese–oh my! Can you really say anything bad about this flavor combination? If you've never made your very own homemade calzone before, then this recipe is the perfect introduction. It may taste sinfully delicious, but I promise it's totally keto-friendly!
The main difference between this low carb option and the other calzone recipes out there is all about the flour. Almond flour, coconut flour, and flaxseed come together to create the perfect calzone texture. The result is a perfectly golden calzone that is brimming with the most delicious flavors inside!
The prep time for this meal is only about ten minutes. The oven does the rest of the work! You can easily whip up a batch of these calzones for dinner. Keep in mind; this particular recipe makes six servings. That's perfect for your family or if you'd like to invite a few friends over!
Bacon cheddar chicken calzone is a hearty comfort food that will definitely satisfy your hunger. You'll get plenty of protein and perfectly melted cheese packed inside this warm, flaky crust. You won't believe just how easy it is to make your very own calzones at home. You'll never settle for the store-bought stuff ever again!
Don't take my word for it though, try this amazing recipe for yourself and see how quickly it becomes one of your all-time favorite low carb meals!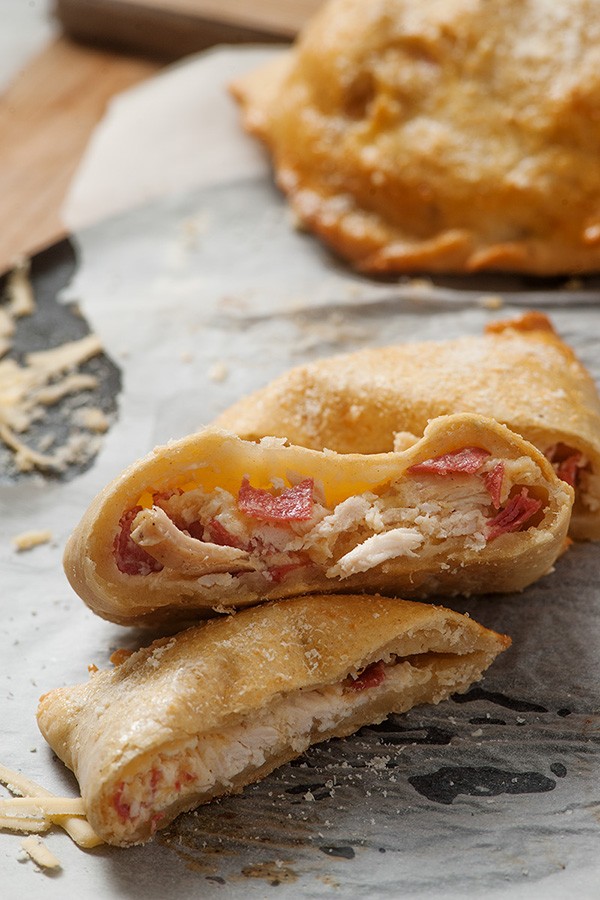 2

cups





shredded chicken




1

cup





shredded cheddar cheese




4

slices





bacon

(cooked and crumbled)




2

tablespoons





sour cream




2

tablespoons



mayonnaise



8

ounces





shredded mozzarella cheese




2

ounces





cream cheese

(softned)




1





large egg

(whisked)




6

tablespoons



almond flour



6

tablespoons



coconut flour



6

tablespoons



ground flaxseed



1





egg white

(whisked)
Preheat the oven to 350°F and line a baking sheet with parchment paper.

Stir together the shredded chicken, cheddar cheese, bacon, sour cream, and mayonnaise in a mixing bowl until well combined then set aside.

Combine the mozzarella and cream cheese in a microwave-safe bowl and heat on high heat for 60 seconds.

Stir the mixture and heat at 30-second intervals, stirring between each, until melted.

Add the egg, almond flour, coconut flour, and ground flaxseed and stir until fully incorporated – you can also use a stand mixer with the dough hook attachment.

Turn out the dough onto a piece of parchment and roll into a large rectangle then cut into three pieces.

Roll each piece of dough into a rectangle about ¼-inch thick then spread the chicken filling over them.

Fold up the ends and sides of each piece of dough around the fillings and press closed.

Brush the calzones with egg white and sprinkle with parmesan then bake for 45 to 50 minutes until golden brown.
The post Bacon Cheddar Chicken Calzones Recipe appeared first on Tasteaholics.
Please follow and like us: