Butter pecan ice cream is a must try!
It's that time of year again. The sun is shining, the birds are chirping, and nothing goes with a warm spring day quite like a delicious bowl of homemade ice cream. It may not quite be summertime yet, but we dare say it's okay to celebrate the changing seasons a little early this year!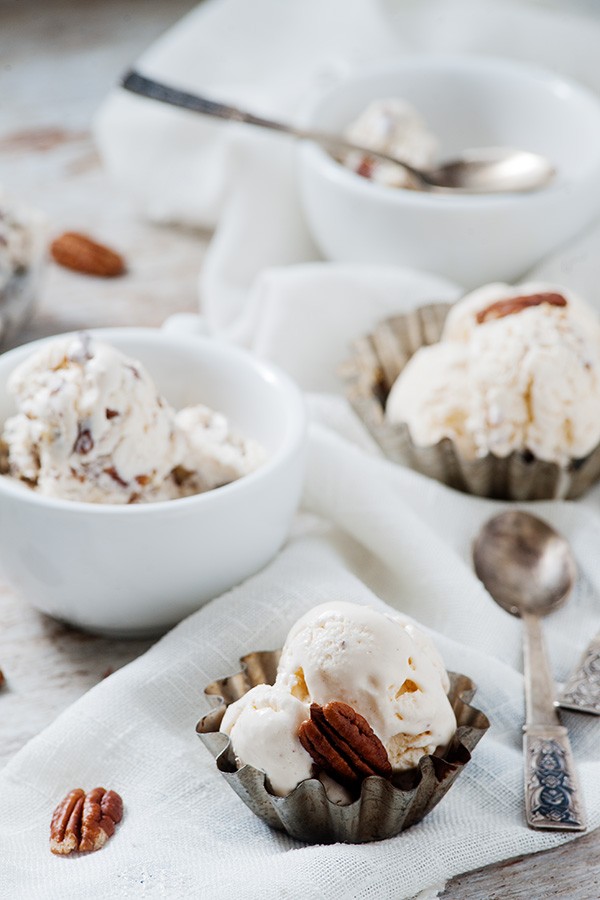 Butter pecan ice cream is a creamy blend of amazing flavor. While the entire recipe only calls for a few key ingredients, most of the flavor comes from the maple extract, pecans, and powdered erythritol. While there is no sugar added, you'll still get plenty of sweetness with the erythritol blended right in. This makes the perfect dessert for low carb foodies and people who may be watching their sugar intake for other health purposes.
Never made homemade ice cream before? Have no fear! This recipe is SO EASY! In only fifteen minutes you'll be sitting down to your own heaping bowl of creamy goodness. All it requires is mixing all the ingredients together and then allowing it to freeze for a couple of hours before eating.  Of course, you'll need an ice cream maker, so make sure you have one of those on hand as well. Simple enough!
If you love the pecan flavor this is the ice cream that your dreams are made of. An added perk is the chunks of pecan mixed right in. It's a refreshing way to enjoy dessert. It's simple enough to whip up quickly for an after dinner snack but tasty enough to serve up to family and friends at your next gathering.
Let's start the warmer season off the right way with this incredible low carb dessert!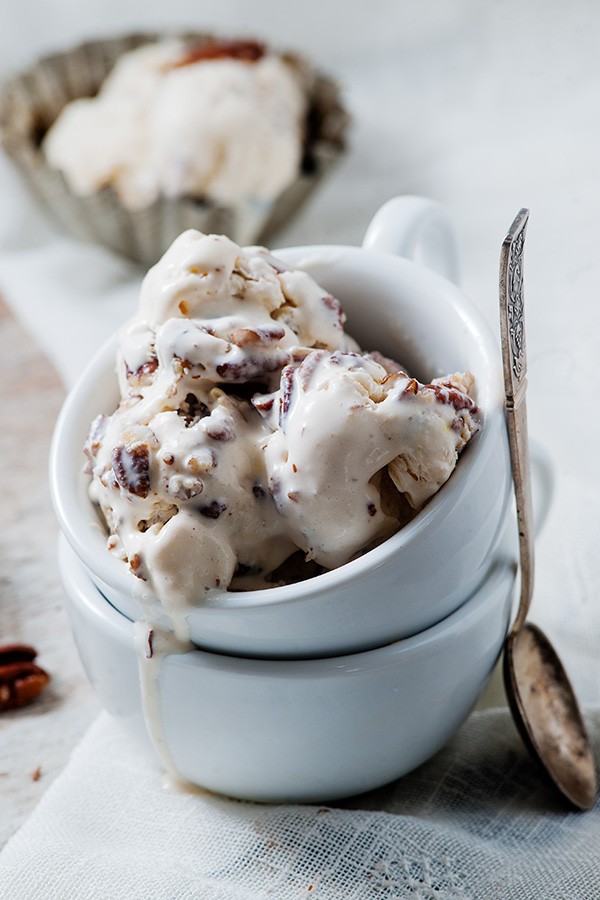 2

cups





heavy cream




1/4

cup





butter




2





large egg yolks




2

teaspoons





maple extract




1/4

cup





roasted pecans

(chopped)
Combine the heavy cream, sweetener, and butter in a small saucepan.

Heat over low heat until the butter is melted then stir smooth.

Whisk the egg yolks in a mixing bowl then stir in 2 tablespoons of the warm cream.

Pour the egg yolks into the mixture in the saucepan and stir well.

Cook over low heat until the mixture is thick enough to coat the back of a wooden spoon.

Pour the mixture into a bowl and chill for 30 minutes then stir in the maple extract.

Add the mixture to an ice cream maker and freeze according to the manufacturer's instructions.

Stir in the pecans then pour into a loaf pan and freeze for 2 to 3 hours until firm.
The post Butter Pecan Ice Cream Recipe appeared first on Tasteaholics.
Please follow and like us: