You will LOVE this deviled egg salad recipe!
It's that time of year when everybody is putting barbecues and social gatherings on the calendar. Nothing brings people together quite like food. If you're in the mood to bring something everybody will love, then don't pass up this low carb deviled egg salad recipe. It's loaded with flavor but is an absolute breeze to make. Who says you have to stress out about bringing the perfect dish to your next barbecue? We've got you covered!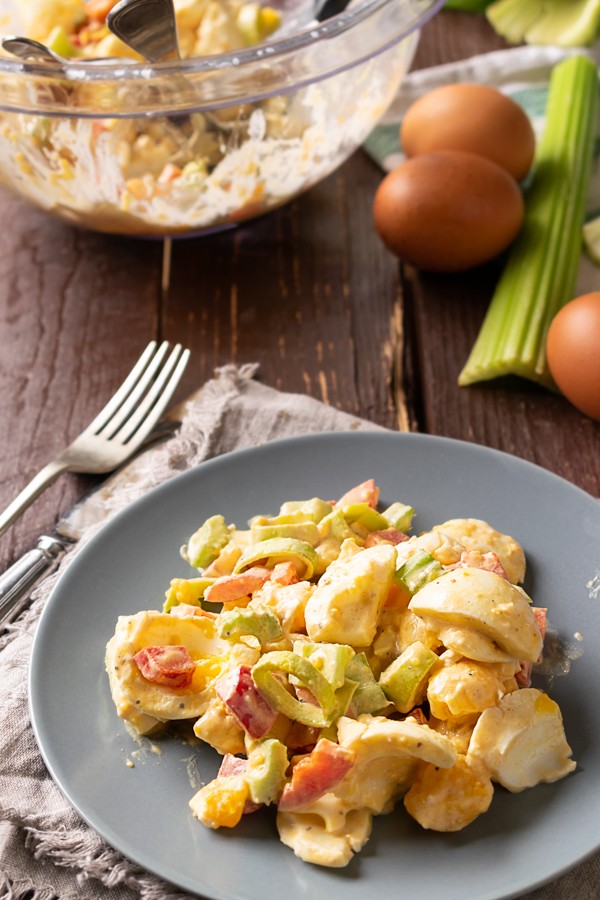 Let's start with gathering the essential ingredients. The most poweful flavors in this dish are mayonnaise, dijon mustard, paprika, pepper, celery, and onions. All of this together gives the salad a much richer flavor without totally overwhelming your taste buds. The great thing about this recipe is that you add a little hot sauce if you want to kick things up a notch. You can make it your own without sacrificing your diet!
The actual cook time for this keto-friendly dish is minimal. It takes about 1o minutes to boil the 12 eggs. After that, you simply mix all of the ingredients and then chill until you are ready to serve. Easy-peasy! Even a novice cook to pull this together.
Make your next cookout unforgettable by serving up this low carb dish that so many people will appreciate. You don't have to stress about making it, and your guests are sure to enjoy it. Make sure to jot down the recipe because everybody is going to want to know how you made this gem of a dish.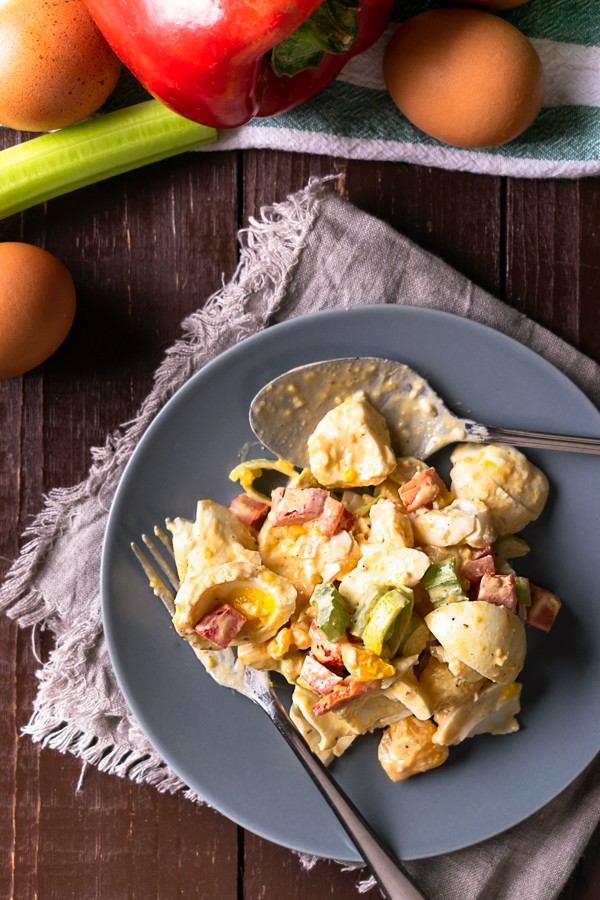 12





large eggs




6

tablespoons



mayonnaise



2

tablespoons



dijon mustard



1

tablespoon



apple cider vinegar



1/2

teaspoon





hot sauce

(optional)




1/2

teaspoon



paprika



1

medium





medium stalk celery

(diced)




1/2





small red pepper

(diced)




2





green onions

(sliced thin)






salt and pepper
Place the eggs in a large saucepan and cover with cold water.

Bring the water to boil then remove from heat and let rest, covered, for 10 minutes.

Rinse the eggs under cold water then let cool. Peel and chop the eggs when cooled.

Whisk together the mayonnaise, mustard, cider vinegar, hot sauce, and paprika in a medium bowl.

Toss in the chopped eggs along with the celery, red pepper, and green onion.

Season with salt and pepper to taste then chill until ready to serve.
The post Deviled Egg Salad Recipe appeared first on Tasteaholics.
Please follow and like us: