Check out low carb herby soft-boiled eggs recipe!
'Tis the season for cookouts! That means it's time to whip up your favorite sides and find the perfect location for your next outdoor gathering. While we can't help you with the perfect spot, we can lend a hand in helping you find the most delicious low carb recipe to pack along. Herby soft-boiled eggs are more than just another run-of-the-mill deviled egg recipe. This rendition of your favorite side is actually much, much more flavorful!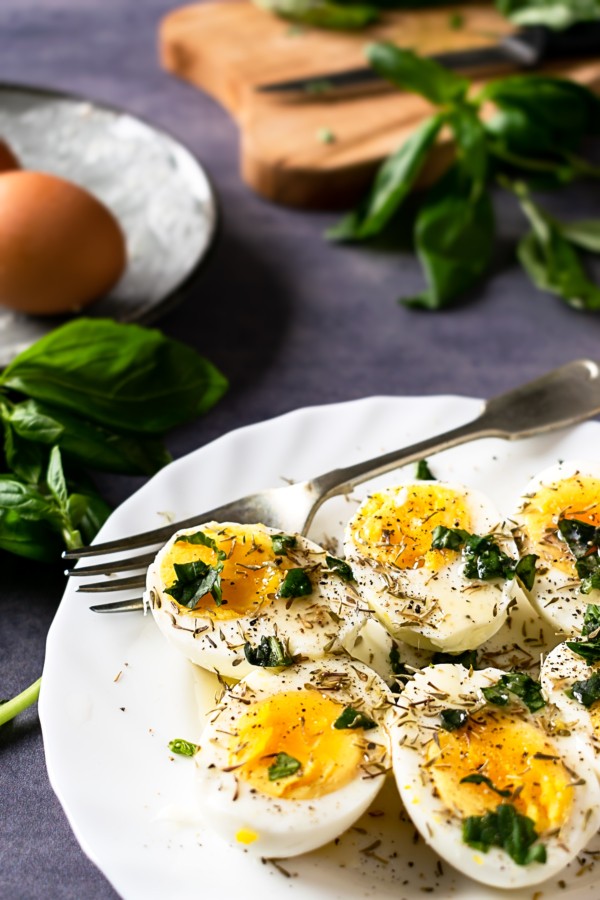 So what exactly goes into this tasty recipe? We're so glad you asked! All it takes are butter, fresh thyme, fresh basil, and a bit of salt and pepper. That's it! This simple, yet the oh-so-tasty blend of seasonings really makes the flavor pop. People will definitely want the recipe once they sink their teeth into this!
Keep in mind, this particular recipe only makes one serving. So if you plan on feeding a crowd, make sure that you multiply the recipe accordingly. Other than that, there's really nothing else to this amazing yet simple side. It pairs nicely with virtually any main course, so it's definitely a perfect option for a potluck.
We should also mention that this recipe is a great source of protein. That's right–not only are you keeping it keto-friendly, but you're getting plenty of protein to meet your dietary goals. That's definitely a plus!
Whether you have a gathering scheduled on the calendar or you're simply in the mood for some good soft-boiled eggs, then you'll definitely want to jot this down. Don't wait for a reason. Simply whip up your own batch today and enjoy this deliciousness for yourself.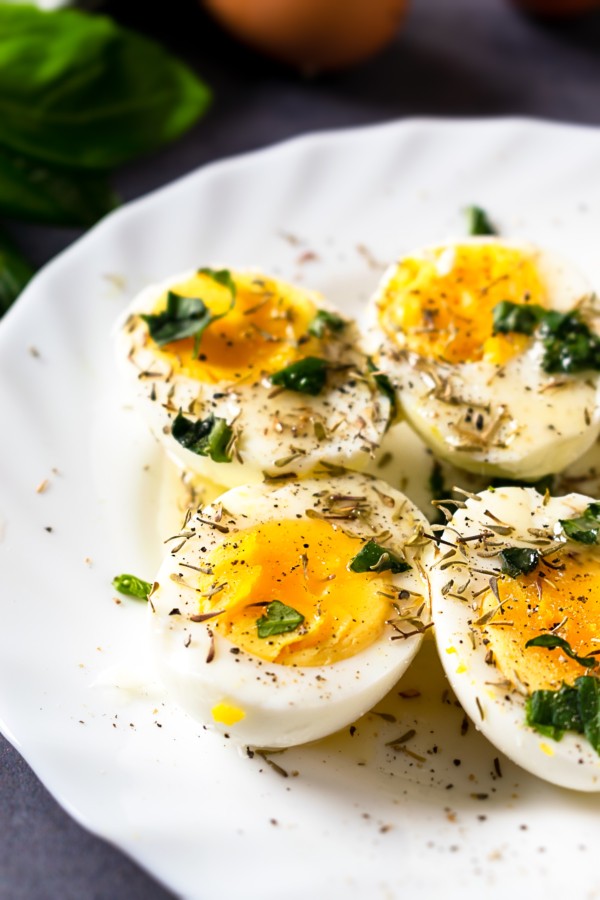 3





large eggs




1

tablespoon





butter




1/4

teaspoon





fresh chopped basil




1/4

teaspoon





fresh chopped thyme






salt and pepper
Fill a medium saucepan with water until half full then bring to a boil.

Add the eggs to the water, one at a time, using a spoon so you don't crack the shells.

Boil for 6 minutes then remove the saucepan from the heat.

Carefully drain the hot water and run cold water over the eggs to stop the cooking.

Peel the eggs and rinse gently to remove shell fragments.

Place the eggs in a bowl and drizzle with melted butter.

Sprinkle with herbs and season with salt and pepper to taste.
The post Herby Soft-Boiled Eggs Recipe appeared first on Tasteaholics.
Please follow and like us: