You will LOVE hot wings with cool lime dipping sauce!
It's safe to say that you can enjoy hot wings all year long, but there's something about the change in season that really gets people in the mood for this recipe! There's nothing in this world quite like a heaping plate of perfectly cooked hot wings! They are finger-licking-good, and there's really nothing else that can compete with this level of YUM.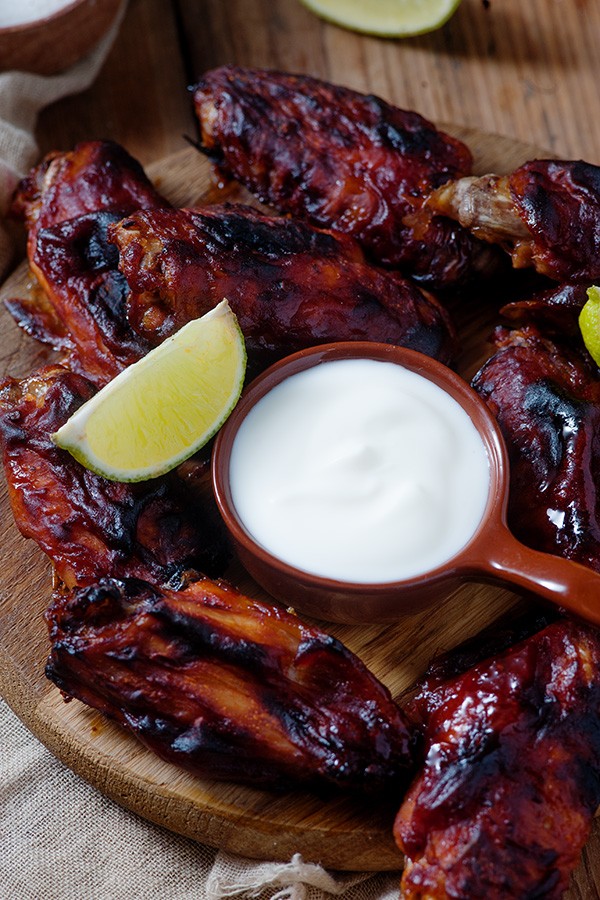 Let's kick things off by talking about the hot wings themselves. It's all about the flavor when it comes to what makes a perfect hot wing recipe. You'll notice that the ingredients are fairly simple for this part of the meal. Simply coat the wings in chili paste, maple syrup, vinegar, and soy sauce. Don't skip the step about allowing it all to marinate and chill for three hours. This is critical if you really want to get that level of flavor and heat that you're hoping for.
Of course, what would a tasty hot wing be without the best dipping sauce! The sauce is incredibly simple. It only requires Greek yogurt, mayonnaise, and of course, lime juice and a bit of salt. Whisk it all together, and you have the best combination of flavors you've ever tasted. It's so simple to make and even easier to enjoy!
If you're asking yourself when is the perfect time for hot wings–the answer is RIGHT NOW! Lunch, dinner, or a tasty appetizer–this recipe can cover it all. Whip up a batch of your very own low carb hot wings with cool lime dipping sauce, and we promise you won't have any trouble finding someone who will eat them!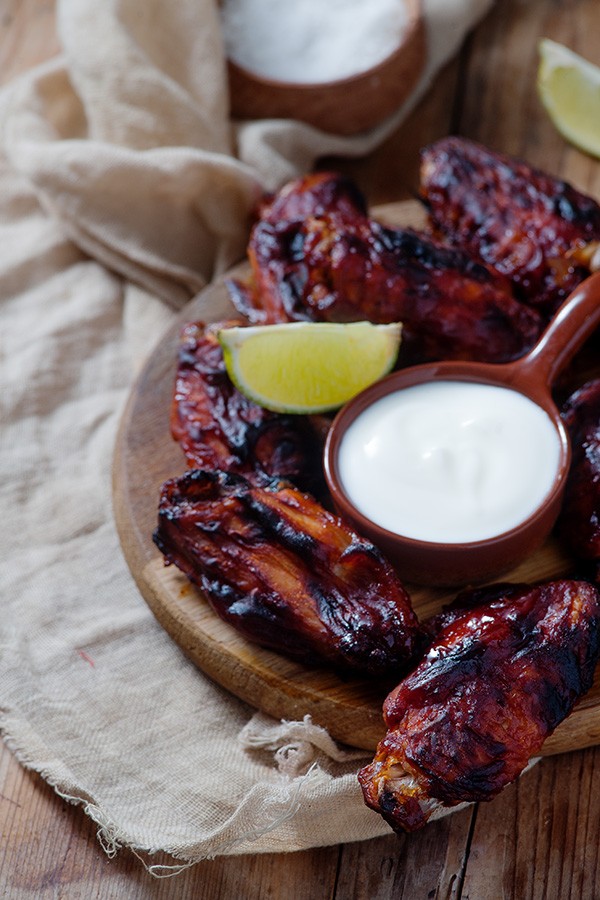 1/2

cup





Thai chili paste




1/4

cup



sugar-free maple syrup



2

tablespoons





rice wine vinegar




2

tablespoons



soy sauce



3

pounds





chicken wings




1/3

cup





full-fat Greek yogurt, plain




1/4

cup



mayonnaise



1

tablepoon





fresh lime juice






Pinch salt
Whisk together the chili paste, maple syrup, vinegar, and soy sauce in a large mixing bowl.

Toss in the chicken until thoroughly coated then chill for 3 hours.

Preheat the oven to 400°F and line a baking sheet with foil.

Place the wings on the baking sheet and bake for 30 minutes, flipping halfway through.

Turn the broiler on to high and broil the wings for 3 to 4 minutes until browned.

Whisk together the remaining ingredients and serve with the wings for dipping.
The post Hot Wings with Cool Lime Dipping Sauce Recipe appeared first on Tasteaholics.
Please follow and like us: