Low carb lemon and toasted coconut squares are AMAZING!
Every once in a while, a dessert recipe will come along that really stands out from the crowd. This is exactly one of those recipes. Lemon and toasted coconut squares have all the refreshing flavor of lemon with the subtle sweetness you get from coconut. It's the perfect flavor combination that will keep you satisfied right down to the very last bite.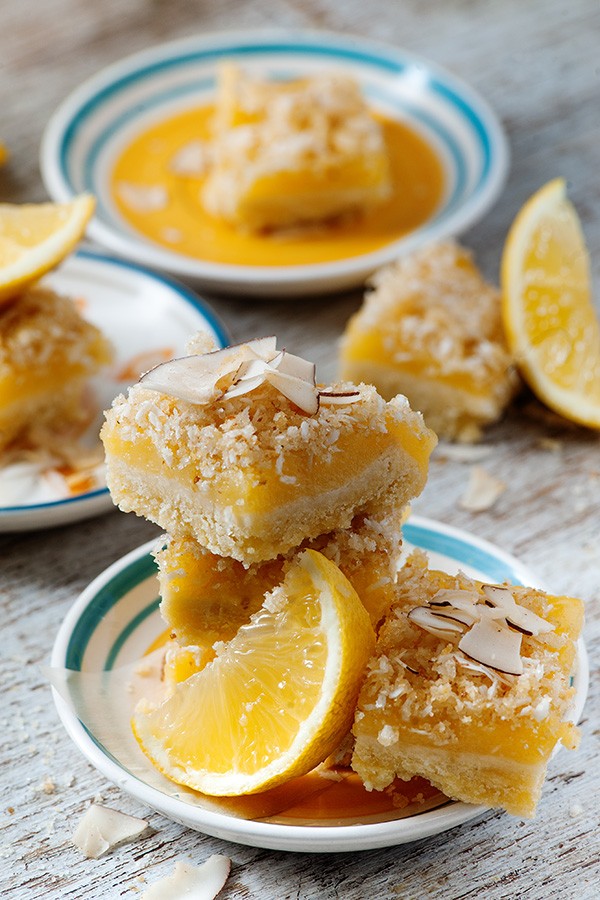 Of course, keto-friendly is the goal, and that's exactly what you get with this recipe. You'll notice that the types of flours used are coconut and almond. Plus, this dessert is totally sugar-free since its sweetness comes from powdered erythritol. It's actually sugar alcohol that has zero calories and doesn't spike blood sugar levels. This makes it a great option for folks who are following the keto diet or watching their sugar intake for other dietary reasons.
Not only is this dessert low carb and absolutely delicious, but it's SO EASY to make. You'll need to take some time preparing the crust and a custard-like topping. This creates a deliciously layered dessert that has all the flavor and texture you could possibly want! For the best slicing experience, make sure you allow it to cool before cutting and serving.
Don't settle for a boring dessert table! Instead, whip up something that nobody will expect. This lemon and toasted coconut squares recipe is where it's at! Everybody will want to taste this zesty goodness and don't be surprised if they want to know just how you made it! Try this recipe ASAP–you won't regret it.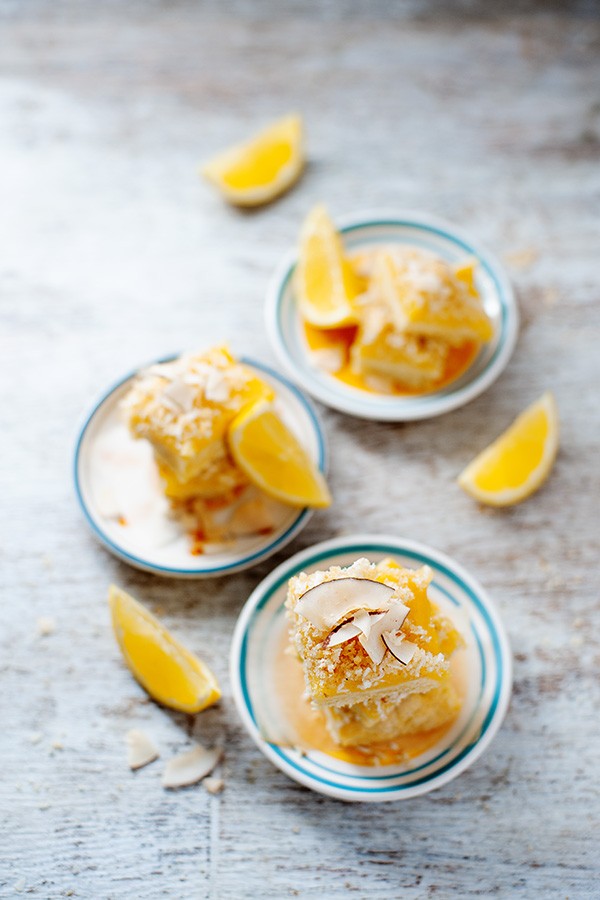 Preheat the oven to 350°F and grease a 9×9-inch baking pan with cooking spray.

Whisk together 1 cup almond flour with the coconut flour, lemon zest, and ¼ cup erythritol until well combined.

Cut in 3 tablespoons butter using a fork until it creates a crumbled mixture.

Press the dough into the prepared pan and bake for 15 minutes until golden then set aside.

Melt the remaining butter in a saucepan over medium heat.

Stir in the remaining erythritol along with the almond milk and lemon juice until the sweetener dissolves.

Slowly whisk in the eggs in a steady stream and cook on medium-low heat until it starts to thicken, about 5 to 10 minutes.

Pour the filling over the crust and bake for 15 minutes.

Combine the toasted coconut, the remaining 2 tablespoons almond flour, and the coconut oil in a blender and pulse into a crumbled mixture then sprinkle over the lemon squares.

Bake for 5 more minutes to toast the topping then cool before slicing to serve.
The post Lemon and Toasted Coconut Squares Recipe appeared first on Tasteaholics.
Please follow and like us: