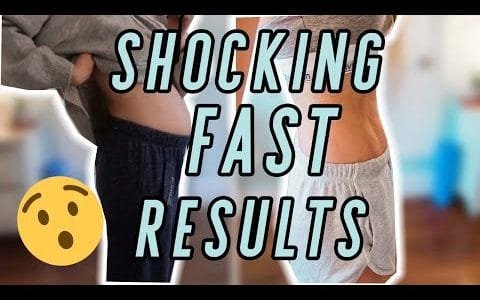 Need a gut reset? Or want to get into ketosis/fat burning faster? In this video I share my experience with a 5 day keto bone broth fast for healing leaky gut and reducing my post travel bloating and indigestion! You don't want to miss this!
Thank you so much for watching and supporting my channel 🙂
I help body conscious women to gain confidence, become fat burning machines, and fall in love with their reflection in the mirror by becoming fat adapted, healing underlying health issues, and finding balance with fitness and food.
Join my email list:
https://mailchi.mp/106aa2711660/reviveandthrivetribe
❤️ INSTA ❤️ https://www.instagram.com/lizjustinee/
Free Facebook Group: Fat Adapted Lifestyle, Recipes, and Weight Loss: https://www.facebook.com/groups/fatadapted/
THRIVE MARKET: GET 25% OFF
http://thrv.me/Zh69Yb
BEAUTYCOUNTER:
https://www.beautycounter.com/lizstofko
My AMAZON store: You can find all of my favorite products as well as any items mentioned in my videos in my amazon store front below! (Everything is organized by category)
https://www.amazon.com/shop/lizjustine
Doc of Detox Emotional Trainings and Health Supplements:
https://store.docofdetox.com?rfsn=1617316.6021b7
ALWAYS REMEMBER THAT YOU ARE WORTHY, YOU ARE POWERFUL, AND YOU ARE CAPABLE OF ANYTHING!!
MUSIC BY Alexi Blue (check out her channel):
https://www.youtube.com/user/AlexiBlue
-DISCLAIMER-
This video is not meant to diagnose or treat any illness or medical condition. I am simply sharing my journey to health and what worked for me. Everyone is different and has different needs. Please do your own research on any supplement/food product mentioned before adding it to your own diet and consult a functional medicine doctor for specific health protocols.
This video is not sponsored. The above links are affiliate links. You will not be charged any extra for using them!
Please remember to like and subscribe because it really supports my channel and allows me to continue to crea
Please follow and like us: