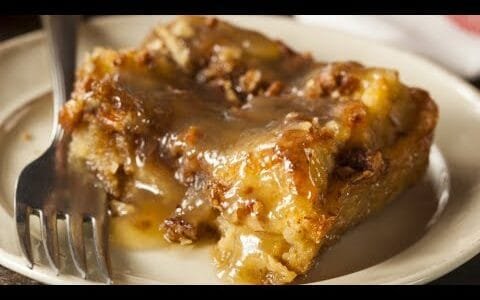 If you've ever lived in the American South, you'll know that the food down there has its own unique identity, and it's absolutely delicious, too. If you haven't tried these… well, bless your heart! These are the Southern comfort foods you absolutely need to try!
One of the most popular dishes to have come out of New Orleans are beignets. These airy treats are made with usually square pieces of yeast dough that are fried in hot oil until they puff up. They're then generously dusted with powdered sugar and eaten straight away, preferably accompanied by a mug of cafe au lait.
Arguably, the best place to enjoy a beignet is in New Orleans, preferably at the Cafe du Monde in the city's French Quarter. But if getting around is proving a little difficult right now, then you're in luck, because they're not difficult to make at home either. Just make sure to turn them often in the oil, and be careful not to overcook them.
Biscuits and gravy is a hearty breakfast dish that you'll find in restaurants and homes across the South. The soft, flaky biscuits are smothered in white gravy, which is made from pork sausage drippings, milk, and flour. The gravy is seasoned with black pepper, and typically includes pieces of the breakfast sausage too, making it even more flavorful.
The good news is that sausage gravy is easy to make at home, and there are plenty of different recipes available online. Failing that, you could pick up some of the ready-mix packets at the grocery store…although you'll really want to try the homemade stuff at least once. As for the biscuits, if making them from scratch just isn't feasible, the Pillsbury ones you pop open and bake will work just fine. Just don't let a Southerner catch you taking those shortcuts.
Okay, so boiled peanuts sound kinda bland compared to roasted peanuts. But don't judge a book by its cover, these are actually really good. They're made by taking raw peanuts and boiling them for hours in salty water over a fire, until the
Please follow and like us: