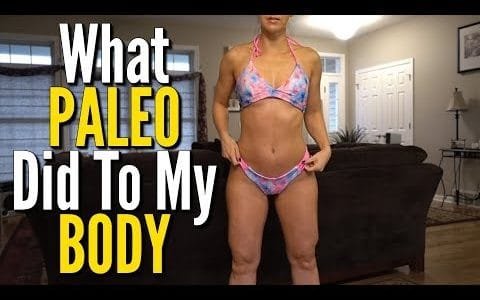 What my paleo diet did to my body and mind over my 3 week experiment on myself.
Sign up for my email: http://karacorey.us13.list-manage2.com/subscribe?u=62373573e02ff829d62ae01ee&id=ca6911fd5f
► Get RD NUTRITION FITBURN here: https://www.tigerfitness.com/RD-Nutrition-FitBurn-120-Capsules-p/1002040.htm
► For coaching email me: KaraCoreyFitLife@gmail.com
► 12 Weeks to Bikini Pro at https://www.KaraCorey.com
► For any supplement needs use my link and order from Tiger Fitness: http://www.tigerfitness.com/?Click=99952 Use Discount Code: KARA for 5% off MTS!
Instagram: https://www.instagram.com/karacoreyfitlife/
Facebook: https://www.facebook.com/KaraCoreyFitLife/?fref=ts
Twitter: https://twitter.com/karacoreyfit
Snapchat: Kara_Corey
Kara Corey is a Registered Dietitian and WNBF Bikini Pro. I provide science based information to help you live a fit and healthy life. I created the supplement line RD Nutrition with Fitburn being the very best fat burner on the market today. I have helped change thousands of peoples lives so they can lead a healthier happier life.
Please follow and like us: