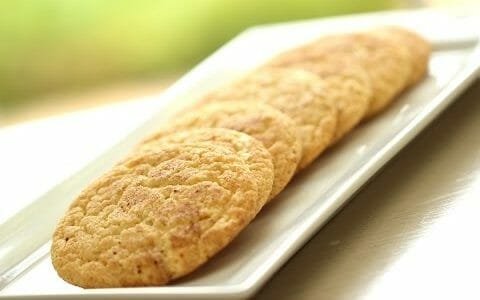 Learn how to make my easy snickerdoodle cookie recipe a fantastic cookie recipe!
SUBSCRIBE for more great recipes! http://bit.ly/BethsEntertaining
SUBSCRIBE to my gardening channel! http://bit.ly/InBethsGarden
VISIT MY WEBSITE FOR PRINTABLE RECIPES: http://bit.ly/EWBWebsite
PRODUCTS FREQUENTLY USED IN MY VIDEOS!
These links go to Amazon where I am compensated on products sold at no cost to the consumer
Rosle Garlic Press http://bit.ly/EWBGarlicPressYT
Citrus Zester http://bit.ly/EWBZesterYT
Lodge Cast-Iron Skillet http://bit.ly/EWBCastIronYT
Small Glass Prep Bowls http://bit.ly/EWBPrepBowls
John Boos Cutting Boards http://bit.ly/EWBBoardYT
KitchenAid Mixer http://bit.ly/EWBMixerYT
Cuisinart Food Processor http://bit.ly/EWBFoodProcessorYT
Vitamix Blender http://bit.ly/EWBVitaMixYT
All-Clad Pots and Pans http://bit.ly/EWBPotsYT
Le Creuset 5 qt Dutch Oven http://bit.ly/EWBDutchYT
All Clad Grill Panhttp://bit.ly/EWBGrillYT
Pyrex Measuring Cups http://bit.ly/EWBPyrexYT
All Clad Waffle Iron http://bit.ly/EWBWaffleYT
Learn how to make my foolproof snickerdoodle cookie recipe! FTC Disclaimer: This video has been sponsored by Audible.
For a free 30-day trial of the app go to http://www.audible.com/entertainingwithbeth
BETH'S FOOLPROOF SNICKERDOODLE COOKIE RECIPE
Makes 2 dozen cookies
INGREDIENTS:
1 cup (240 g) unsalted butter
1 1/4 cups (250 g) sugar
2 eggs
1 1/2 tsp (7.5 ml) vanilla
2 1/4 cups (270 g) flour
1 tsp (5 ml) baking soda
2 tsp (10 ml) cream of tartar
1/2 tsp (2.5 ml) salt
CINNAMON SUGAR:
3 tbsp (37 g) sugar
2 tsp (5 ml) cinnamon
METHOD:
Preheat oven to 350F (176C) degrees.
Cream together the butter and sugar with an electric mixer until light and fluffy. Then add eggs, one at a time, until well incorporated. Then add vanilla, until combined.
In a separate bowl whisk together the flour, baking soda, cream of tartar and salt. Then add the dry mixture to your butter mixture in thirds until well combined.
Then in a small bowl combine the sugar and cin
Please follow and like us: