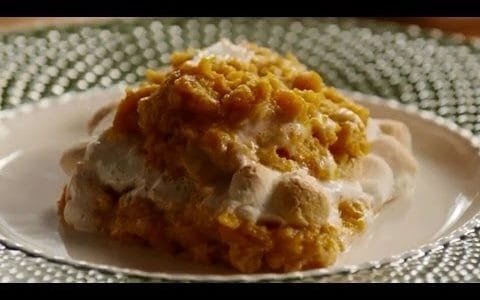 Get the 5-star recipe for Sweet Potato Casserole II at http://allrecipes.com/recipe/sweet-potato-casserole-ii-2/detail.aspx.
Watch how to make creamy sweet potato casserole. It's a must for the Thanksgiving table.
Sweet potatoes are cooked and mashed smooth, then combined with brown sugar, OJ, and ground cinnamon, and topped with sweet miniature marshmallows.
If you like, add some chopped pecans to the mix. And bake until golden brown and delicious. It's super easy.
Subscribe to allrecipes @ http://www.youtube.com/subscription_center?add_user=allrecipes
Facebook
http://www.facebook.com/Allrecipes
Twitter
@Allrecipes
Pinterest
http://pinterest.com/allrecipes/
Instagram
http://instagram.com/allrecipes
Allrecipes Magazine is now available!
U.S. subscribers, save here: http://armagazine.com/subscribenow
Canadian subscribers, save here: http://themeredithstore.ca/p-282-allrecipes-subscription.aspx
Please follow and like us: